A plugin is a piece of software that includes many features that can be implemented on a WordPress website. They can enhance the functionality of your WordPress websites or add new features. WordPress plugins are written initially and implemented with WordPress in the programming language of PHP.
If you are searching for a creative tool that will help you get the most from your WordPress page, then you should definitely check out the plugin below; it provides a native WordPress plugin that enables you to combine all solutions with just a few clicks.
I am listening to some important WordPress plugins for your website:
Yoast SEO is the best plugin of SEO. This plugin will definitely not rank your website, but this plugin will help you to optimize your search engine. This plugin helps you to create SML Sitemaps by doing readability analysis in each post. Titles, Meta descriptions, etc. can also be added directly from the Add Posts menu.
This plugin provides tools to improve your place in search engine results. This plugin lets you evaluate the content on web pages and blog posts and gives suggestions to refine your search engine.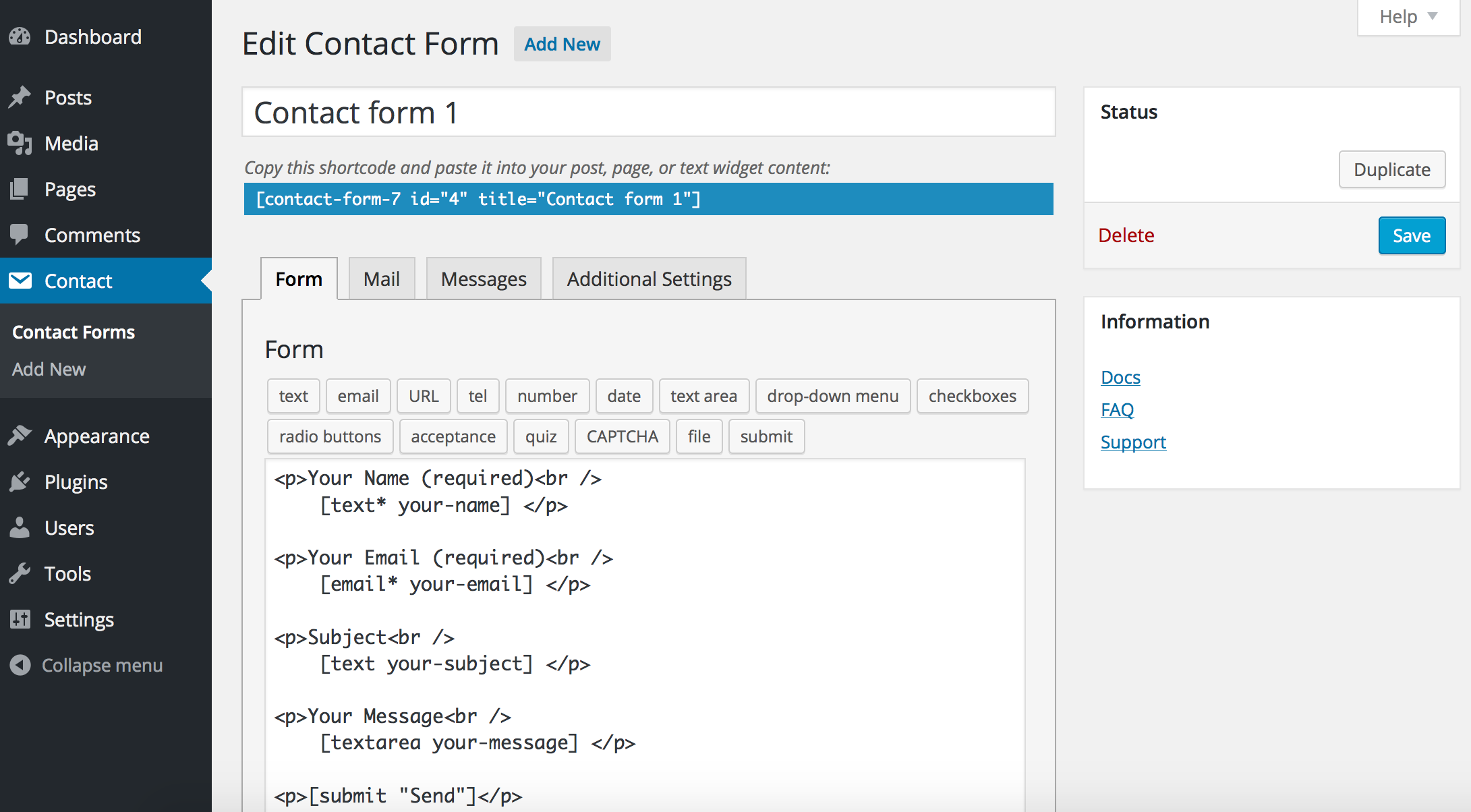 If you want your visitors, advertisers or sponsors to contact you directly from your website, you can install any contact form of your choice and create a new contact page using the Contact Form 7 plugin. To quickly create and publish contact forms without any coding on your website.
Caching a WordPress site makes it quicker and more reliable. WP Super Cache is simple to use and setup. Just download and activate the plugin, then check some boxes to configure the plugins, and your website will start caching.
Responsive Menu is a highly customizable plugin that allows you to work from an easy-to-use interface to set up your menu with over a thousand downloads. Apart from the usual customization of colors, font, space and button customization, you can also customize it by adding unique elements such as logos and icons.
It changes and hides WP paths against hacker bots for best WP security. The plugin works as a security for WordPress websites through an obscurity solution. All routes to WordPress can be changed simultaneously with plugins and theme names (not changed to avoid massive problems).
Quiz and Survey Master Plugin is the ultimate quiz plugin in WordPress. For your WordPress website, you can create native-looking quizzes and surveys in minutes. To customize the quiz to suit your needs, choose from a variety of options.
Projectopia is a full-feature project management plugin for WordPress. Designed from the ground up by our web solutions agency in Brighton, UK, it was originally created as an in-house solution for managing our own clients and team members. As it grew, we realised that there is a serious lack of PM plugins for WordPress, so we decided to launch it for sale, and since then it has been hugely expanded based on feedback from the Envato community.
Blog Designer is an effective and user friendly way to beautify your blog pages on your websites. It's very popular plugin for website's WordPress blog to attract more clients as well as more blog visitors. Blog Designer makes your blog section more intuitive with no coding skill. It's very easy to manage for beginners to website developers.
Conclusion: The official plugins list contains over 42,000 plugins. And obviously, there is a lot to choose. Nevertheless, as you would expect, to run a successful and configured WordPress page, you only need a small representation of these plugins. Just plugins that work for your needs should be picked up.
These are some of the plugins that a WordPress website often uses to compress an image. So, let's check out which plugins are going to be most useful for your WordPress website.